Welcome to Caulderwood Kennels!
WE HAVE MOVED!
CAULDERWOOD NOW HAS A NEW HOME ON THE WEB. PLEASE VISIT US AT OUR NEW LOCATION.
WE LOOK FORWARD TO HEARING FROM YOU
Breeders of Quality AKC Beagles as Terrific Companions Since 1996
"Loyal, Lovable Companions and Devoted Members of Your Family"
Established in 1996,
We are a small Kennel located in Northeastern Tennessee.
Our AKC Beagles are
family-raised and lovable members
of our family.
Miss Martie and Miss Emilie are looking for a new home. These two very sweet sisters are hoping to find a home together since they have always been together and are inseparable. They would enjoy a nice backyard where they can run and play together. Please email if you might have an interest in these two wonderful girls. We are happy to answer any questions you may have.
Routinely Inspected by...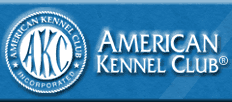 ...Always in Compliance
"He is your friend, your partner, your defender, your dog.

You are his life, his love, his leader.

He will be yours, faithful and true to the last beat of his heart.

You owe it to him to be worthy of such devotion."

~ CICERO ~