Welcome to the BEAGLES OF CAULDERWOOD puppy pages!

Enjoy your visit on these pages, we are very proud of our puppies and welcome the opportunity to show them off. Please be sure to visit the links below to see pictures of members of our Beagle Family; as well as to obtain Lineage information.

Please visit the Puppy Reservations page and send us your request if you have an interest in adoption of one of our puppies.

Caulderwood would like to thank everyone for their interest in our puppies. And especially thank all of those who have chosen to welcome the puppies into their homes.

Our Beagles are all AKC REGISTERED and our sire's have obtained AKC DNA CERTIFICATIONS to ensure all new puppy parents of the integrity of our breeding program. All puppies are vaccinated as is appropriate for their age, and de-wormed accordingly. Our Health Guarantee covers only congenital defects during the puppies first year. If any congenital defects develop within the first year, Caulderwood Kennels will, at our discretion, offer replacement of a new puppy from the next available litter upon presentation of a licensed veterinarian's certification of the congenital defect, or a partial refund that will not exceed the amount initially paid as purchase price of the puppy. The Veterinarian's fee's and any transport cost will be at your expense.


If you have an interest in obtaining one of our puppies,
and would like to be placed on our reservation list,
we would love to hear from you!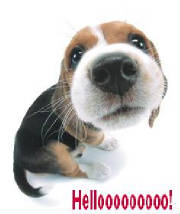 The Beagles of Caulderwood

 
We breed quality, AKC standard, 12" to 15"; 15 to 30 pound companion Beagles. Our pups are rewards of careful breeding with the purpose of enhancing quality traits of the ancestral genes as well as individual characteristics of both Sire and Dam. We breed for intelligence, personality, pet quality, and general appearance.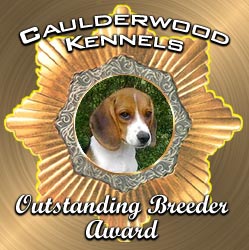 Thank You :-)